5x7 Round Photo Card Stock 110 lb Tier 1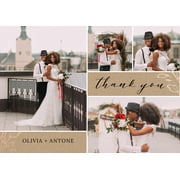 "Make your invitations and greetings innovative and memorable with the 5x7 Photo Card. Printed on high-quality card stock, this product is a perfect choice for adding well wishes and hand-written messages. You can customize the card with your favorite pictures and even add personal comments. "
* Pricing & Availability are subject to change at any time.